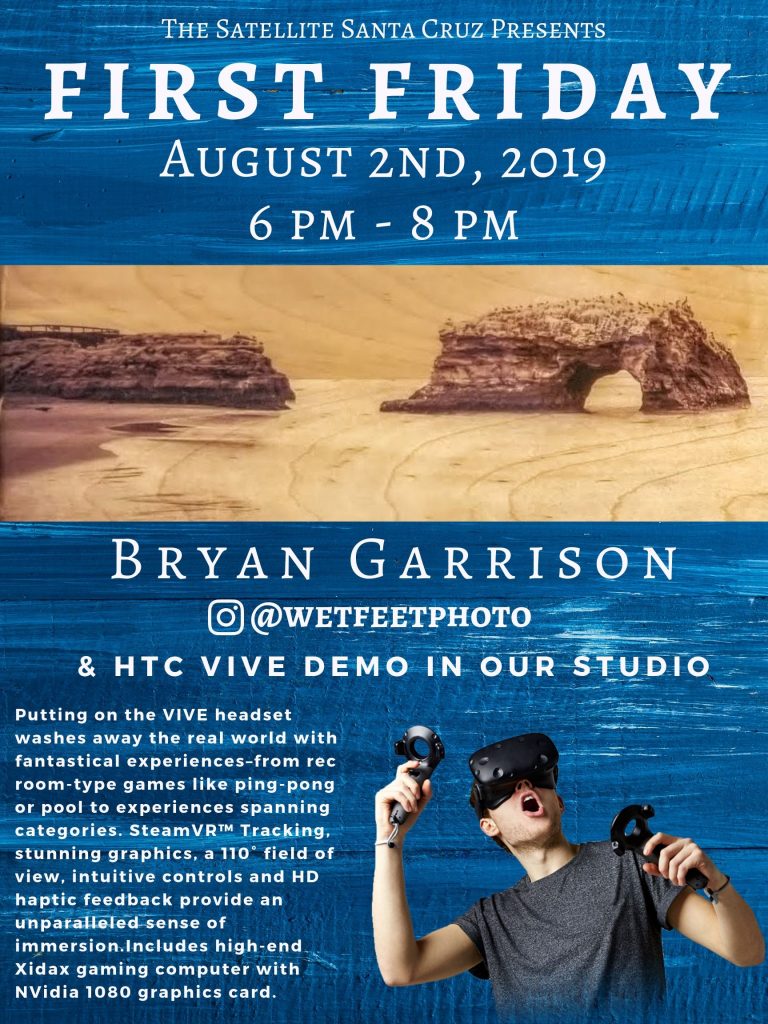 The Satellite Santa Cruz presents the works of Bryan Garrison (Wetfeet Photography).
"An artist from the day I could pick up a crayon has developed over many many years of artistic and creative redevelopment into photography today. The fun creative part is taking the photography and developing art using different medium and techniques to portray to the viewer. My favorite question people ask is… "How did you do that?". This website is currently showing just a fraction my photography but will be updated frequently with new imagery and content as new places get explored, special events are made into memories and the sun continues to rise and set. Please get lost in these pages and enjoy exploring all the imagery…"
We will also have a demo of our HTC Vive virtual reality headset in our studio. Putting on the VIVE headset washes away the real world with fantastical experiences–from rec room-type games like ping-pong or pool to experiences spanning categories. SteamVR™ Tracking, stunning graphics, a 110˚ field of view, intuitive controls and HD haptic feedback provide an unparalleled sense of immersion.Includes high-end Xidax gaming computer with NVidia 1080 graphics card.
We will be serving refreshments and light snacks.
All are welcome!