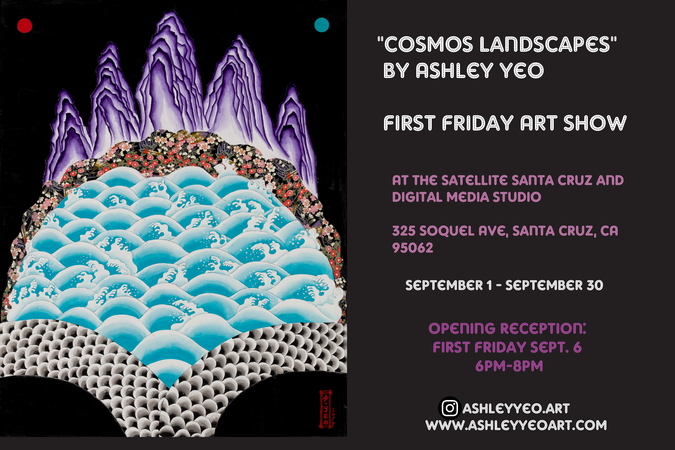 Join us on September 6th from 6-8 for First Friday with Ashley Yeo!
"Ashley Yeo is bringing in the Korean flavor with her new series, "The Cosmos Landscapes." This series describes the natural order of the world from an East Asian perspective. The sun, moon, peaks, water, and all the elements of the universe are portrayed in her unique way. Ashley was born and raised in South Korea and studied Art History at the University of California, Berkeley with an emphasis on East Asian Art. If you're interested in more of her Korean folklore and East Asian style art, please visit her website at ashleyyeoart.com."
We will be serving light snacks and drinks.
All are welcome!